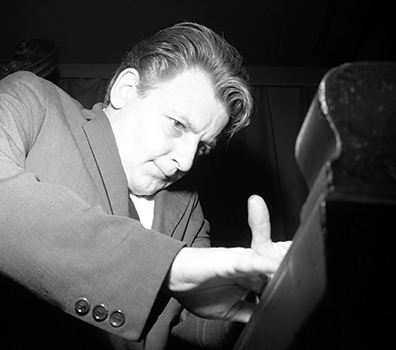 Stan Tracey's career in jazz spanned an amazing seven decades, during which time he saw the arrival of Bebop in the UK, became resident pianist at the world famous Ronnie Scott's Club for six years, met a generation half his age for the avant-garde jazz movement of the early 1970s and from the 1980s onwards led his own groups from trio through to orchestra.
Since the early 1960s, Stan received numerous awards and rewards for his piano playing, composition, arranging and band leading skills, including fellowships diplomas, an OBE and CBE, and the Ivor Novello Services to the Music Industry award in 2013. Often he was the first jazz musician to receive such awards.
In the early 1970s, the major record labels had lost all interest in jazz artists both in the UK and USA, leading many musicians to begin their own independent labels. This included Stan who, with his wife Jackie, formed Steam Records in 1975, initially to reissue the hugely successful Under Milk Wood suite which EMI had deleted within a few years of its first release in 1965. Next came a documentation of Stan's music with the further release of thirteen new albums, all on vinyl, culminating in 1987 with Steam's final release, Genesis.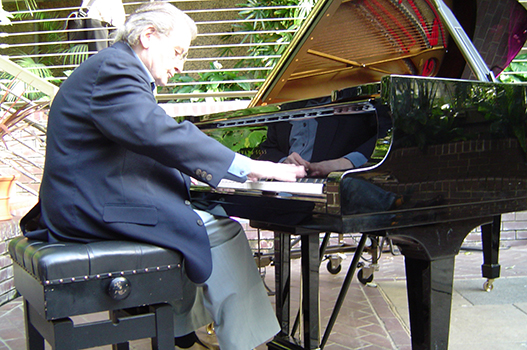 Following that, Stan appeared on several other independent labels until in 2005 his son Clark, along with his wife Sylvia, formed Resteamed Records to continue the legacy. The first release of course was Under Milk Wood, which to this day is still the company's top seller. With Resteamed Records Clark has been able to release unissued albums as well as reissue Stan's most recent music. Stan died at the end of 2013 leaving a vast library of music, much of it as yet unissued. It is now the hope of Resteamed Records to release as much of Stan's legacy as possible, much of which will also be available for the first time in a long time.  Our latest releases can be found here.
We also have new copies of rare Steam Records vinyl, as well as Resteamed Records' entire stock of CDs for purchase. MP3s will shortly be available for download too. If Stan's music is still new to you, we hope you enjoy your musical discovery and help us to spread the word.